A man with a past history of drunken driving has been charged with murder after authorities say he barreled a car through the crowded sidewalks in Manhattan's Time Square, leaving one person dead and 22 injured.
The devastating rampage through Times Square on Thursday started after the driver allegedly made a U-turn, then steered the car into the packed sidewalk where it rammed dozens of pedestrians for a three block stretch.
One surveillance video even showed the maroon car jump the curb and slam into a group of people, sending bodies tumbling over the hood of the speeding Honda Accord in a horrific scene.
Alyssa Elsman, an 18-year-old resident of Portage, Michigan, who was visiting the city, was killed in the incident.
The suspect, Richard Rojas, of the Bronx, tested positive for PCP and told police that God made him do it, a law enforcement source told CNN.
Rojas, 26, who suffered from "psychological issues," told police he expected officers to shoot him, according to the source.
In addition to the murder charge, Rojas also faces 20 counts of attempted murder and five counts of aggravated vehicular homicide, according to a statement from the New York City Police
Department. The five counts of aggravated vehicular homicide are for the death of Elsman and four victims who are in critical condition.
They are expected to survive, officials said.
NYC Health + Hospitals Bellevue said it was treating four patients in critical condition and two in serious condition Thursday night.
The injured included Elsman's 13-year-old sister, Ava, according to Michelle Karpinski of Portage Public Schools.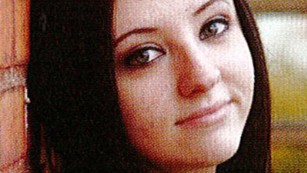 Alyssa Elsman, 18, was was killed when a speeding car plowed into pedestrians in Times Square.
Elsman was a 2016 graduate of Portage Central High School.
"Alyssa was the type of person who seemed very shy and reserved when you first met her, but once you started talking to her you realized she was smart, funny and engaging," principal Eric Alburtus said in a statement. "She will be deeply missed by the staff and students here."